Hi everyone! Hope you all had a great and productive week. This week, I'm starting this roundup a bit different and with a question. Following a video series from Matt Cutts (and company) about types of SPAM and what to do with them, I would really like to hear from you to some of these questions.
Have you ever used the "disavow links tool" from Google's Webmaster Tools (or for your client)?
Did you use it because you received a "manual action"?
Or, did you use it without receiving a manual action just because you simply don't want to be associated with another website?
If you did do a "disavow", what was the result?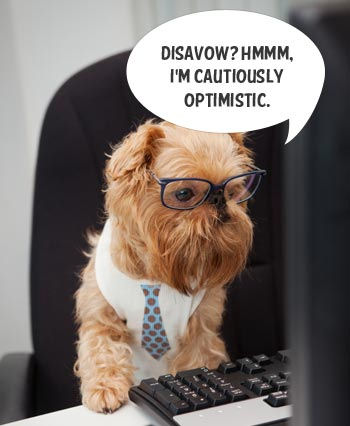 Really would appreciate your feedback on this as it may help clear some confusions that are "wondering" around out there. Really, the mess is widespread, some going as far as "being afraid to link at all", as reported by WebProNews.com.
I personally did submit a disavow for a client but only because he got a "manual action" message. The submission was done only after a "link recovery" process was performed. Along with the disavow, a reconsideration request has also been sent. This is quite recent so sadly, I still am waiting for a response. I'm curious if you have done it yourself, and if you have done it differently.
Why am I asking this? Well, this recent video from Matt Cutts should shed some light. Pay attention to the question and also the response. What's missing – "no mention about manual action"?
Should I be worried if a couple of sites that I don't want to be associated with are linking to me?
Now on Bing's side, Duane Forrester published a post about the 27 things that help and harm your SEO. From this list, you will see that it is not much different from what already is out there. Nonetheless, if Bing is part of your SEO strategy, you may want to look into it. Will you include Bing as part of your optimization efforts? Here's an interesting case study that may or may not help you decide.
Finally, and one that is not SEO related. Everyone tells you about the importance of having an email list. One of the reasons is because "the money is on the list". MailChimp, a service that offers you the possibility of rolling out your email marketing campaign for free (up to 2000 subscribers), has been touted as "not being affiliate friendly". Is that really true? An article from clicknewz.com delves into this issue and reveals some facts that you as an affiliate marketer should know about, in case you have not decided which email management service to choose from yet.
MUST READ: 5 New Website Vulnerabilities Straight from Black Hat & DEF CON
As usual, in no particular order:
SEO & Internet Marketing
State of SEO and Link Building: Continuous Coverage of the Recent Google Updates
Social/Blogging/Small Business Bites
More cool stuff!
Skip The Code Writing For WP Widgets
That's it! Enjoy and have a great weekend!