Hi everyone! Last week, I asked a question about the disavow tool and how "you" have been using it (if that's the case). On that post, a very interesting comment was asked by Ray of DialMe.com. His question…
I read up on the disavow tool back when it first came about. I haven't really followed up on it much since. One thing that I haven't seen an answer for is should I be concerned about backlinks to my site that are linking to me with the nofollow tag? Or, should I only be concerned with dofollows?
My response was based on "common sense", in that I think one should not worry about "disavowing" links that has a "nofollow" attribute. I went a step further saying that we really don't know exactly how search engines treat them. After all, that's what the "nofollow" is all about, right? This article actually mentions that when doing a clean-up, you either request the link to be removed or add the "nofollow" attribute. OK, is that really enough?
Oh well, I promised Ray that I will actually ask Google and Bing what they thought about it. It was far fetched, but I went ahead and asked Matt Cutts and Duane Forrester directly on twitter. Sadly, Matt has not responded (yet), but Duane did.. Here's the thread.
@ditesco if its a link FROM you, no. A link TO, yes, if you don't like the quality of the site…

— duane forrester (@DuaneForrester) August 19, 2013
So, just to confirm…
@ditesco "there is no "have to" or "not to" there only is your choice"…if I can paraphrase Yoda here 😉 Disavowing doesn't boost rank

— duane forrester (@DuaneForrester) August 19, 2013
Now, how about that! Duane actually says that "disavowing" will not boost rank.
OK, another question. What do you make of all this about "disavow". I will continue to dig in deeper, lol.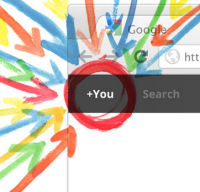 On the Google Authorship front, Maile Ohye (Google's Developer Programs Tech Lead) published a post about "rel=author's frequently asked (advanced) questions. Maile answers a series of questions such as, what kinds of pages can be used with authorship, using company mascots as authors, language issues, possibility of having two authors for a single article, how to prevent Google from showing authorship, the difference between rel=author and rel=publisher, and more. If you are interested and want to know more, its definitely a good read as it provides some useful insights and examples, among other things.
Is page speed a more important factor for mobile sites?
Does PageSpeed really matter? Does it really affect rankings? Matt Cutts responds. IMO it should, and a really slow site impacts a lot more things than just rankings.
There you go, it's not just mobile. If you are on WordPress and you think your site needs a bit of speed boost, read this.
Finally, you really need to read this article if you, like me, went crazy using Twitter's OAuth to grant access rights to apps, accounts, etc. It has been reported that a hacker from Mauritania leaked what he said were access credentials for 15,167 Twitter users. The hacker said that "no twitter account is safe". While passwords have apparently not been compromised, the "flaw" is on OAuth tokens, which allows developers to create applications that can directly access Twitter without always having to ask for a user's password. Time to revoke and reestablish third party app access now? Your choice, but it's good to do a clean-up. You'll be surprise just how many apps you've authorized in the past.
BTW, a shameless promotion. I'm running a giveaway of PikToChart, a popular infographics creator. You may want to participate. There are 3 one year PRO accounts up for grabs. Join here!
As usual, in no particular order:
SEO & Internet Marketing
Social/Blogging/Small Business Bites
45 Ways To Make Money With LinkedIn (must read, Kristi Hines goes into details here that you may not be aware of)
How to Write a Great Blog Post – Confession of a Bad Writer
Pinning Your Brand: 6 Tips for Choosing Pinterest Board Names
More cool stuff!
That's it! Enjoy and have a great weekend!