Last week, I purchased a WordPress plugin (WPZonBuilder), which is tailored for Amazon Affiliate Marketing. I found out about this plugin on Alex Whalley's blog. After investing 13 minutes of my time watching his video :), I did not think twice and grabbed that plugin as fast as I could. Am I happy? Oh yes, very happy. Thanks Alex. Since I purchased the plugin, I have already set up two websites that are powered 100% by WPZonBuilder. If you want to take a look, here is one that I set up last week (seven days ago), about Yoga and Pilates.
Now why am I telling you all this? Well, if you already know a bit about me, I am a strong advocate for all things free, provided they are reliable, safe and actually delivers. Justin of DragonBlogger recently wrote about an Amazon affiliate plugin that is an excellent alternative for WPZonBuilder. Affiliate Easel for Amazon is a new plugin that is very good, if you are into marketing Amazon related products, and I can vouch 100% for what Justin says. If he says it is good, trust me, it is good, period.
What is Affiliate Easel for Amazon?
Essentially it is a plugin that makes your life easier when you are marketing for products at Amazon. If you read my post about how to use your most viewed articles for better conversion, you can easily use this plugin to insert an Amazon related product and hopefully convert to a sale. To get started, all you need to do is install Affiliate Easel Plugin, activate, insert your Amazon associate ID, access keys and you're done. As an example, I have already installed the plugin in one of my websites and with just a very small short code, it gives you this (see below).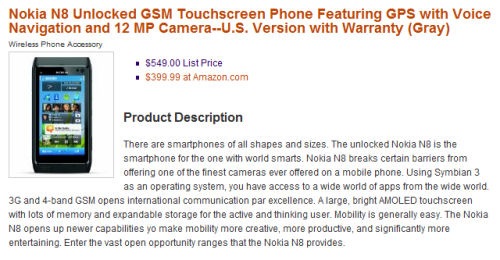 Cool! There are several forms in which you can customize the appearance of the Amazon products. You can even create a custom search page within your website and the lists goes on. I won't be giving all the details on the technical aspect of it, as I prefer if you went over to Justin's blog and read the two part series he wrote about this plugin. You will learn what you need to know about Building an Amazon Store in WordPress for Free, there.
Finally, the developer of this plugin only requires that "we" provide him some support to maintain this awesome plugin for free. Please take a moment to visit his website and if you can, give it the highest rating on WordPress.org, because he totally deserves it.
What say you? Ever heard of this plugin before? If you are an Amazon associate, this plugin is a must. Is it better than WPZonBuilder? They are really different in my view. I think that it depends on what your ulterior objectives are. WPZonBuilder is very, very powerful and I totally recommend it, but unless you are thinking of creating websites that are 100% Amazon driven, then, Affiliate Easel for Amazon plugin will definitely do the job for you.
To your success!