Does this sound familiar…
You're running from meeting to meeting, from call to call, with emails stacking up and it all just seems too much. To top it off, you have committed to blog 2-3 times a week and manage your tweet stream so that it is important to others. You have to review your LinkedIn page and update it appropriately for your network. Oh, and then there's your Facebook page – something you want to live in and be a part of. And you need to earn a living while doing all of this!
So how do you do all of this??
How do you find the time to connect to your social network?
Let's remember that you actually have more time then you think! Thank you to Laura Vanderkam and her excellent book ("168 Hours: You Have More Time Than You Think") which states that we certainly do have 'more than enough time'. She means after eating, sleeping, and your basic necessary functions, most people still have 100-110 hours left in their week. From that 110 hours most people actually work 40-50 real hours a week in their jobs. So that leaves you a lot of time – even though it doesn't feel that way.
This is because we are in an interrupt-driven world and live too-often interrupted lives. In fact, because of social media we are contributing and adding to the number of interruptions to an exponential degree from just a few years ago when email was the main drag on your personal effectiveness. Nevertheless, if you are reading this you probably believe or have agreed with the premise that social media is essential to your career and future.
So how do you make the time?
Here are a couple of tips:
1.) Segment your email time from the business of social media. Don't blur these together. Email is still going to dominate (not withstanding claims in some circles as to its immediate demise). It is still going to be the dominant way for structured and process oriented information to be exchanged between parties. So treat that as just work.
2.) Have clarity as to what you want to accomplish through your social media. Have message clarity and know what it is that you want to say and to whom you want to say it. Jot down a few "Principles to Live By" for your social media. Not for the fun, every day stuff – but for that part of Social Media that you're leveraging for business purposes.
3.) Take time on a Saturday to go to a Starbucks or local Coffee Shop to think of 4-6 blog titles you want to work with. Just read something – listen to an audio book or just stare into space… but all you want are a few good ideas.
4.) Think about audio recording your blogs, not necessarily for podcasting, but to just get your thoughts down while driving. Griffin has an excellent tool for the iPhone that lets you record very easily. Or, if you don't have an iPhone or other smartphone, just buy a $50 recorder at Staples. This way you can just get your thoughts down right away when you have them.
5.) Definitely use a tool like Hootsuite or TweetDeck to manage your tweeting. This will help to leverage your tweets to reference your own posts, not only your current ones but past ones which had memorable quotes. While you are at it, take the time to leverage on the power of facebook and learn how you can boost your online business by using the Facebook Fan Page Photos.
6.) Create a quote bank in excel from your own content – so you'll always have something to tweet about.
7.) The rest of your social network is going to be real time and organic and just doing social media in the way you have always done it.
Creating a couple of these background processes will assure you that you will not have to burden yourself with 'I need to blog right now!' or 'I need to Tweet right now!' but instead you are working off of a baseline plan that will assure you the 50-60% of the coverage you want to give to your social media space.
I think if you organize around message clarity and your baseline interactions and if remember you actually DO have enough time – you can surely get a hold of this tiger by the tail. Maybe, you will be surprised that you might even find time to attend social media conferences.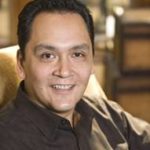 This is a guest post by Jose Palomino, President of g2m Group, Inc, and author of Value Prop; he blogs at StrategicPropositions.com. Jose helps business leaders take their ideas, products and services to market with greater consistency, speed and impact. He has worked extensively with industry leaders including IBM, SAP, Accenture, Chase and Citicorp. A proven strategist, dealmaker and presenter, Jose makes strategic marketing practical and immediately usable. With an MBA from Villanova University, he serves as President of the Executive MBA Alumni Association and is also a Vistage International Speaker.