Virtual Networking Computing (VNC) apps and Remote Desktop Client apps are must-haves for any business. They improve efficiency, enhance productivity and cut costs dramatically. Isn't this what every business wants to benefit from? Let's look at the top five apps for this…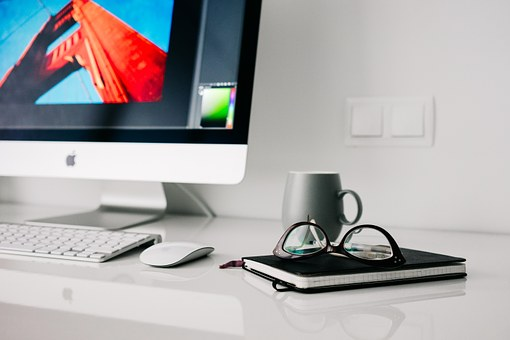 https://cdn.pixabay.com/photo/2015/06/24/16/36/office-820390__340.jpg
UltraVNC – Easy to use remote support software
Not only is UltraVNC free to download, but it is also extremely easy to use as well. This is one of the main reasons behind the app's popularity and why it is one of the recommended tools recommended in business administration bachelor degree online courses. Similarly to other VNC apps, UltraVNC gives you the opportunity to display the screen of another computer on the one you are using at present. Your mouse and keyboard will remotely control the other PC. Some of the key features of UltraVNC include; file transfer, text chat, optional encryption plug-ins, and viewer toolbar.
EchoVNC – Securest Virtual Networking Computing app
EchoVNC stands out from other Virtual Networking Computing apps available because it is a lot more secure and boasts a firewall-friendly feature. Not only this, but it supports different platforms too, including Windows and Mac. EchoVNC essentially gives you the possibility to access your remote computer at any given location no matter if there are firewalls in place or what the web-proxy configuration is. And if that wasn't good enough, this is an open source app, meaning download won't cost you a penny.
Remote Desktop Manager – Love working with this unique platform
The Remote Desktop Manager app makes life a lot easier. You can use the app in order to centralise all of your remote connections into one sole platform; this encompasses your passwords and credentials as well. This makes work a lot easier, more enjoyable, and more productive. Your business will reap the gains of enhanced efficiency and diminished IT risk. The sheer number of Remote Desktop Manager users showcases how successful this app is. Over 200,000 people use the app and this is in more than 85 countries.
TightVNC – Super fast and extremely reliable remote control software
TightVNC is free of cost, whether being used for personal or commercial purposes. It can cut expenditure and save time on travelling at any business. This is because it gives you the ability to control your remote computer with your local mouse and keyboard no matter where you are. This software is highly popular in an array of different industries, including; education, administration, technology, and more. Not only this, but you can make sure no-one is accessing your computer when you are away from home.
RealVNC Free – Secure remote access free of cost
RealVNC is available at no cost to the user and there is definitely a wide range of RealVNC users; from massive multi-national corporations to individuals. Once you have downloaded this fantastic free app you will be able to access and manage your desktop applications from all over the globe. This improves efficiency and makes business proceedings a lot easier to carry out. After all, you can be on the other side of the world and still have control over your business applications.