Hi everyone! Hope you all had a great and productive week. This week, Google and Matt Cutts has "apparently" given webmasters what they were long longing for. Recently announced is yet another new feature on Google's Webmaster Tools. This time its the "manual action viewer".
…Many webmasters want to see if their sites are affected by a manual webspam action, so today we're introducing a new feature that should help. The manual action viewer in Webmaster Tools shows information about actions taken by the manual webspam team that directly affect that site's ranking in Google's web search results…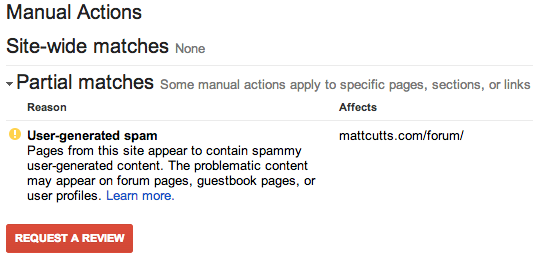 What do you think about this new feature? Do you think this will actually help? For now, I can't see it yet on GWT dashboard, so either that's a good thing or not. We'll see.
So to recap, in just a matter of weeks, Google has:
So, are you still into SEO (link building land), or are you just about finding "other" ways to drive traffic to your site? Moving on to "content marketing"?
Types of SPAM
Anyway, and as mentioned above, in addition to this new GWT feature, Matt Cutts along with several other webspam team colleagues, released not one, but seven videos explaining the types of "SPAM" that you may want to know about. If you stand accused by Google of any of these SPAMMY techniques, then you may understand how to deal with them and more importantly, how to avoid them.
Here's one on "user-generated-content". Writing a spot about this one this week to go a bit deeper, but until then, you can see all the videos here.
Data Board – Building Infographics
And finally, and again Google related, have you seen the "Think Insights Data Board" yet?. Creating infographics may be easy with the use of great tools out there, but sometimes, sourcing data is what makes it a bit more complicated. Enter Google data board. Build infographics directly using Google's data.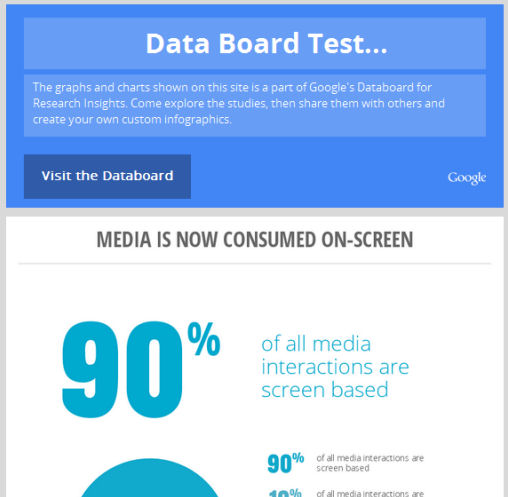 Quite cool, but for now you can't embed it, only link to it or share on G+, FaceBook and Twitter. It's a start, and I'm almost sure that soon enough it will be. What do you think? Are your creativity juices flowing already?
As usual, in no particular order:
SEO & Internet Marketing
Social/Blogging/Small Business Bites
More cool stuff!
What's your take on "addon domains"?
Another interesting video by Matt answering to the question:
What's your take on "addon domains?" Does Google penalize someone for having one or more addon domains on their main website, (or if they're self-hosting)? e.g. If you saw 2, 5, or 10 websites all coming from the same IP address, would that be bad?
Watch the video and let me know if Matt actually answered the question (hint on IP).
That's it! Enjoy and have a great weekend!