Hi everyone, hope you all had a great and productive week!
Back in February, Rand of Moz.com explored balancing keyword targeting with concept targeting. This time around Rand looks at using your knowledge of related topics and semantic connections in your on-page SEO processes.
In the Whiteboard Friday video below, Rand talks about applying those ideas in ways that will boost your ranking potential and inform your keyword research.
Using Related Topics and Semantically Connected Keywords in Your SEO
What US agencies sell and what users look for?
Recently, Alexandra Tachalova (former SemRush Brand Manager) conducted a research concerning the most popular digital agency services. One of the aspects investigated in this study was the most popular services that digital agencies are selling.
click on image for a larger view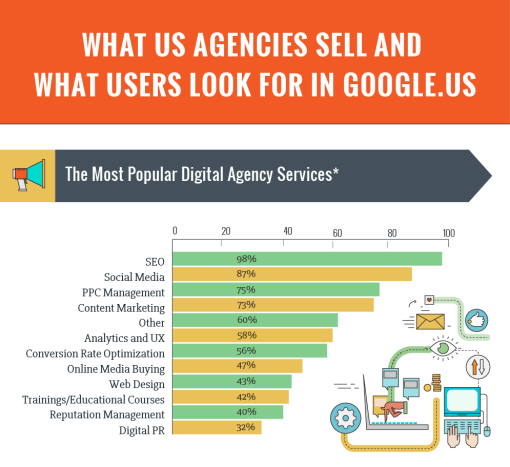 In the several digital marketing niches analyzed, Alexandra discovered that:
SEO is still the most desirable service and it has the highest chance of leading to conversion.
Users want to know more about social media and content marketing, but they're not ready to pay for it.
Users who are searching for PPC are the most likely to be converted.
After digging further into this article, you'll discover which digital marketing services are the best to sell and why. Hopefully with this information you can improve your strategy and have a step up against your competitors.
7 Huge Sites for Traffic That Marketers Don't Take Advantage Of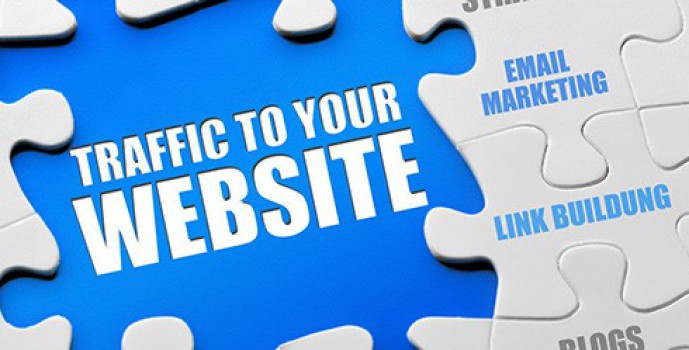 Do you want to know why everybody focuses on SEO and social media marketing? Because everyone wants traffic for their websites, and both of these sources are huge. Google, YouTube, Facebook, and LinkedIn are all in the top 20 traffic sites in the world. Whether you're a plumber, SaaS marketer, or recipe blogger, you can find your target audience through one or both of these sources. Or if you sell physical products, you likely sell them on the e-commerce giants such as Amazon and eBay—same concept really as you can sell virtually anything on them due to their size.
So, what sites in particular are we talking about here?
Neil from QuickSprout.com gives seven specific examples of sites with tons of traffic that you can potentially drive back to your site.
Site #1: IMDb
Site #2: Etsy
Site #3: BuzzFeed
Site #4: Forbes
Site #5: Business Insider
Site #6: Allrecipes
Site #7: Quora
Read the full article here to see how you use these sites for traffic.
And as usual, in no particular order:
Content Creation & Marketing/SEO and Search
Social Media/Small Business Bites
More from around the web …
That's it! Enjoy and have a great week ahead.