So ya want to start a home based business, huh? More and more people today are turning to the internet as a means of starting their own online business. And with virtual retail space being so cheap (hosting packages under $10 per month), why not give it a go?
However, there are a few things you must consider before taking the leap of starting your home based business. Taking these considerations into account can save you a lot of time and money in the long run.
Can you turn your hobby or skill into a viable business?
Most successful online business fall into one of three categories: health, wealth and love. But what if your hobby of selling baseball cards does not fall into one of these categories? Don't fret, all hope is not lost. Many of these niches can still be created into full blown viable businesses. All you need to do is a bit of research!
Start looking into what others in your related industry are doing:
Do you notice a demand for your product (or service)?
Are these businesses making money?
Are they getting traffic?
Check their Alexa ratings and see what kind of traffic they are getting.
Do a Google search for your hobby and see how many others are monetizing on a similar concept.
If your niche is unique you may want make ensure that there's a demand for what you have to offer. Consider setting up some social networking accounts and conversing with others and see what they think about your product or service.
Who is your target market?
Determining your target market is going to be a key step in your home based business. If you are not clear on who you are targeting, how do you plan on reaching them?
Again researching potential competitors using tools such as Alexa can help you determine the target market for your niche.
For example, if your hobby involves home and gardening, doing research on a competitor such as Home Depot can give you some ideas on who to target. OK, bad example but you get my drift :).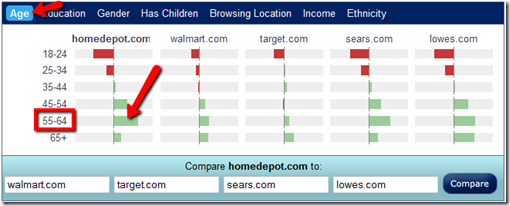 How much is it going to cost me to start a home based business?
There are three types of business you can start:
Product-based
Information-based
Service-based
The type of home business you are looking to start is going to determine your costs. Here are some costs to consider:
Shipping – If you are going to sell physical products you need to consider the cost of shipping supplies such as boxes, labels and tape. If you are going to use a shipping service, you will also need to factor in monthly service fees.
Software – Some businesses may require you to purchase software in order to conduct your business effectively.
Office supplies – Printing paper, pens, letter-heads, business cards, are just a few of the supplies you may need to get you started.
Business papers – In some cases you may need to apply for permits to conduct a business in your home. Also, once you determine you have a viable business, you may want to consider incorporating your business in order to qualify for certain tax breaks.
Merchant Fees – Selling physical products often times involves setting up merchant accounts. There can be some hefty fees involved with some of these services so make sure to do your research prior to choosing one.
Hosting Fees – Although hosting fees is going to be one of your lowest expenses, nonetheless they are fees that are going to add to your bottom line.
There may be many more costs to consider than what I've mentioned here but you'll get a good idea with this comprehensive list.
As you can see from the questions posed that starting a home base business, although easier today than ever before, is still going take a bit of planning. Do your research, get clear on your plan action and then go get'em!
Are you ready to start your home-based business? Have you done your research?