Hi everyone, hope you all had a great holidays and a happy new year! Last year, I was able to publish all 52 weeks of my #Speedlink without missing a single one. Hopefully "history" will repeat itself as the first speedlink of this year gets moving. Enjoy!
The SEO Implications of Google's Search Quality Raters Guidelines
To the surprise and delight of many SEOs, Google has released the full edition of its Search Quality Raters Guidelines – 160 pages of detailed instructions used to guide the thousands of humans that are paid to manually evaluate the quality of the search results returned by Google.

Although it doesn't reveal the "secret sauce" to ranking number one on the Search Engine Results Pages (SERPs), the guidelines do provide valuable insight into what Google values, or finds undesirable, when evaluating a website or web pages.
So… what is Google looking for?
Search Raters Guidelines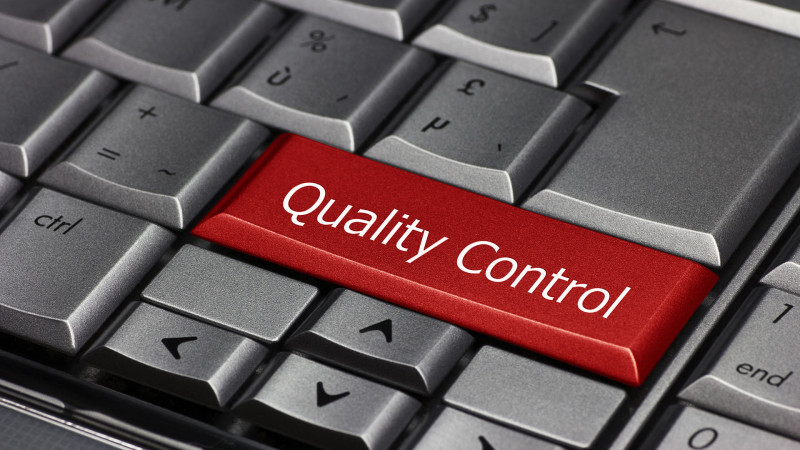 The overall Page Quality Rating Scale is a sliding scale from Lowest > Low > Medium > High > Highest quality. For a website or page to be rated as "High Quality", it must meet at least one of the following criteria:
A satisfying amount of high quality Main Content on that topic
The author is considered to be an "expert, authority, and trustworthy" (E-A-T) for their topic
The author and/or website has a good reputation around the topic
There is strong supplemental content leading to a good user experience
The website has a functional web design
The website is well maintained
In a post from SearchEngineJournal.com, Brent Carnduff provides a deeper look into the implications of the search raters quality guidelines. Read the full post here.
How to Build the Right Traffic Metrics Dashboard for 2016
What you measure is what you're able to improve. While there's no one magic solution that works for everyone, setting yourself up for success involves measuring your traffic metrics the right way, so you can identify areas to work on and implement the right actions. In the first Whiteboard Friday of 2016, Rand explains what you need to include when building your own traffics metrics dashboard in the new year.
2016 Social Media Marketing Predictions From the Experts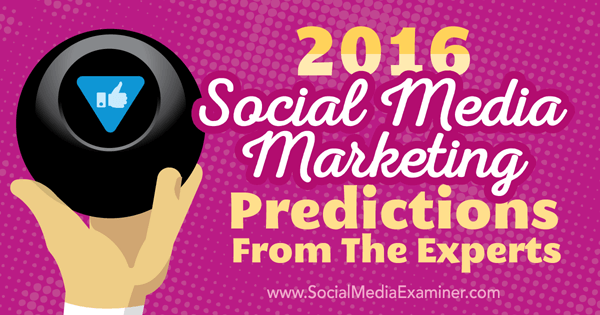 Are you looking for the hot marketing trends for 2016? Do you want to know where social media pros are focusing their attention? Last year, new platforms made a big splash and several popular networks monetized.
To get you ready for what's coming next, SocialMediaExaminer.com asked 14 social media marketing experts what to watch for in the new year. Here's an excerpt of their predictions for 2016:
#1: Social Media Goes Private
#2: Get Ready to Pay More for Traffic
#3: Companies Adapt Social Strategies Around People
#4: Visuals Customized By Platform Become Critical
#5: Live Video Goes Mainstream
and more..
read the full post here.
And as usual, in no particular order:
Content Creation & Marketing/SEO and Search
Social Media/Small Business Bites
More from around the web …
New Sites To Check Out
That's it! Enjoy and have a great week ahead.
image credit? http://searchengineland.com