Buying software is easy when you're a big company – you can make providers fight for your contract. They tailor services to your needs, cut prices and do just anything to win. Small companies have it harder. Providers won't bid to win your $30 monthly subscription. So what can you do if you want to use smart tools to grow your business without spending hundreds of dollars a month?
A good idea might be to take a look at tools that offer free plans. Many of them have limited features in free plans, but it's always something. In fact, it's often enough. Let's take a look at 10 free marketing tools that will help you manage and grow the business.
1. Grammarly – https://www.grammarly.com/

Writing without mistakes is important – no doubt about that. People who receive emails with typos or grammar mistakes won't trust your message and might even move your emails to the spam folder. Tools like Word or Gmail include a simple spellcheck, but still many mistakes are left unnoticed. Grammarly can find them and show you the correct version. A free plan will help you correct spelling and punctuation, the premium plan (price depends on billing period, $10-30/month) will also help you with sentence order, word choice, and other advanced issues.
2. Manage Flitter – https://manageflitter.com/

If you want to grow your audience on Twitter then Manage Flitter is a must-have. In a free plan, you can grow your audience by following chosen groups of people, as well as clean your account from people who don't follow you back. You'll need to upgrade to a premium account ($12/month) only if you want to follow or unfollow hundreds of accounts a day or copy followers of any account you wish.
3. Trello – https://trello.com/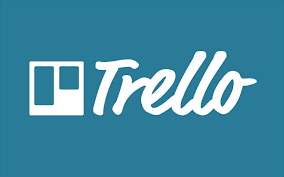 Trello helps you manage work of your team or your own. You can easily keep track of your marketing efforts like creating content and executing different actions in one place. What's more, you can organize not only marketing but all activities of your company in a form of lists and dashboards. Basic features (enough for most of the users) are available for free, if you require advanced features you'll need to pay at least $8.33/month per user.
Alternatives: Asana (https://asana.com/), Casual (https://casual.pm/).
4. Googe Drive – https://drive.google.com/drive/
Google Docs allows you to collaborate on documents like spreadsheets, text or presentations. See what team members contributed and comment on input of others. What's important, Google offers more tools useful to SMB owners. You can analyze traffic on your website in Google Analytics, organize your day in Calendar or plan marketing campaigns in their Keyword Planner.
Alternatives: Office 365 (https://login.microsoftonline.com/).
5. Olark – https://www.olark.com/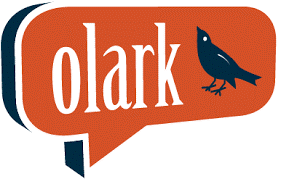 Olark is a live chat software that makes contacting you easy and smooth. Visitors are more likely to interact with a live chat window than to look for contact information to send you an email or call you. Sometimes just a few words of help can convince a person to buy. In a free plan, Olark offers a possibility of running up to 20 conversations a month, advanced plans start at $17/month.
Alternatives: Livechatinc (https://www.livechatinc.com/), Zopim Chat (https://www.zopim.com/).
6. Buffer – https://buffer.com/

Presence in social media is one of the easiest ways of generating free traffic to the website. However, it's not so easy to organize posting across many platforms. Buffer allows you to schedule posts on Facebook, Twitter, LinkedIn, Google+ and Pinterest from a single dashboard. It means that you don't have to remember about posting a few times a day anymore. As a result, you save time and your profiles will be more interesting since you will never forget about adding a post. Awesome plan offers even more features and costs $10/month.
Tip: use optimal timing tool to publish posts when your audience is online.
Alternatives: Hootsuite (https://hootsuite.com/).
7. Survicate – http://survicate.com/

You probably already use Google Analytics so you have an overview what's going on on your website and how people find you. But do you know what website visitors think about your website and services? Probably not. Survicate allows you to overcome this problem by running short surveys on your website. Quickly collect feedback from visitors to spot common problems and collect opinions. In a free plan, you can collect up to 50 responses a month. If you need more than that you'll need to purchase a business plan for $50/month.
Alternatives: Qualaroo (https://qualaroo.com/), Informizely (https://www.informizely.com/).
8. Canva – https://www.canva.com/

Whatever you do, make it beautiful. Professional graphic design software can cost a small fortune and you won't use even 10% of their capabilities. Canva is a solution to this problem – it's a simple yet advanced web graphic software. You can create banner ads, leaflets or graphics to use in social media. Vast libraries of pre-defined templates and photos allow you to get started easily and craft your first design in just a few minutes. You'll pay only if you want to use premium elements like certain icons ($1/piece).
Alternatives: GIMP (https://www.gimp.org/), Sumopaint (https://www.sumopaint.com/home/).
9. MailChimp – http://mailchimp.com/

Mailing is one of the most effective forms of marketing. Send newsletters or special offers to bring people back to your website. Create multiple lists to keep the communication adjusted to receivers. MailChimp is easy to use and it's free unless you have more than 2000 subscribers – then you'll have to upgrade your account or delete some subscribers (not recommended). The smallest paid plan costs $20/month.
Alternatives: GetResponse (www.getresponse.com), Aweber (http://www.aweber.com/).
10. Mouseflow – https://mouseflow.com/

Observing where people click helps you optimize your website – sometimes visitors click on elements that are not meant to be clicked, which makes them dissatisfied. Mouseflow offers such software and a free plan includes heat maps (maps showing where people click and how far they scroll) of 100 sessions. It should be enough to show you which elements should be clickable. The smallest paid plan, which includes recordings of 1000 sessions costs €15/month.
Alternatives: Crazyegg (http://www.crazyegg.com/), Inspectlet (https://www.inspectlet.com/).
Let's sum up. For exactly $0 a month you can write without mistakes, grow your Twitter account, organize marketing actions and social media presence, create documents, collect feedback on the website, create beautiful designs, take care of mailing and see where people click on your website. Sounds good, doesn't it? When you use those free tools for some time you can decide which ones are the most useful and worth upgrading the account. Still, you'll spend far less money than when choosing all paid platforms and you'll be able to improve your marketing efforts.
image credit: hubspot.com