Hi everyone, hope you all had a great and productive week! Recently, Google has announced that Google Webmaster Tools has been replaced by Google Search Console. From what I can gather, only the "rebranding" of the tools took place and no other new features was released (correct me if I am wrong). Nonetheless, if you no longer here about the former Google Webamster Tools, now you know why.

An excerpt from the offcial blog post mentioned:
For nearly ten years, Google Webmaster Tools has provided users with constantly evolving tools and metrics to help make fantastic websites that our systems love showing in Google Search. In the past year, we sought to learn more about you, the loyal users of Google Webmaster Tools: we wanted to understand your role and goals in order to make our product more useful to you.

It turns out that the traditional idea of the "webmaster" reflects only some of you. We have all kinds of Webmaster Tools fans: hobbyists, small business owners, SEO experts, marketers, programmers, designers, app developers, and, of course, webmasters as well. What you all share is a desire to make your work available online, and to make it findable through Google Search. So, to make sure that our product includes everyone who cares about Search, we've decided to rebrand Google Webmaster Tools as Google Search Console.
Why Good Unique Content Needs to Die
In the SEO world, many people keep asking why creating "good, unique content" is not performing well in search engines as they are expecting it to be. Rand of Moz.com is so bothered about this that he decided to talk about it in his Whiteboard Friday video. Good, unique content is far from being good enough and Rand talks about where we should be aiming, and how to get there.
How to Get More Sales From Your Mobile Visitors
Soon enough (if not already), your traffic growth will come from mobile devices. Mobile is so important that Google is making algorithm changes based on mobile device usage. But what you'll notice as your traffic increases from mobile is that your conversions and sales won't increase as fast. Why? Because your website isn't set up for mobile conversions. In order to help you grow, Neil of QuickSprout.com created an infographic that will teach you how to get more sales from your mobile visitors.
click on image for larger version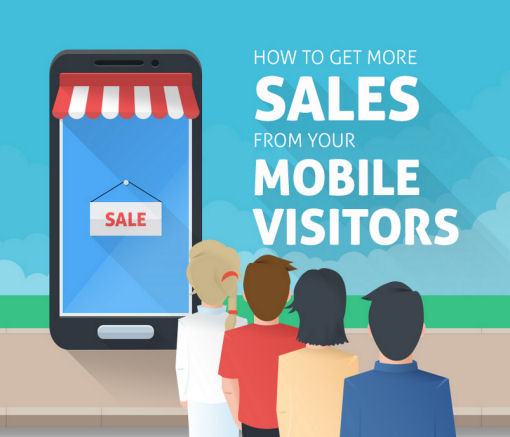 And as usual, in no particular order:
Content Creation & Marketing/SEO and Search
Social Media/Small Business Bites
More from around the web …
That's it! Enjoy, have a great weekend!