Hi everyone, hope you all had a great and productive week! Imagine a world where even the high-up Google engineers don't know what's in the ranking algorithm. Is that even possible?
Well, Rand says that we may be moving towards that direction. In the video below, Rand explores and explains the concepts of deep learning and machine learning, drawing us a picture of how they could impact the work of SEOs.
What Deep Learning and Machine Learning Mean For the Future of SEO
The 2015 Social Network Image & Video Size Guide
Image and video are integral elements of an engaging social presence. It can be hard to keep up with the different specifications for multimedia content across each social network (format, aspect ratio, file size). The infographic below, courtesy of spredfast.com, can and should be used as a reference guide to create smart social content for any channel.
click for a larger version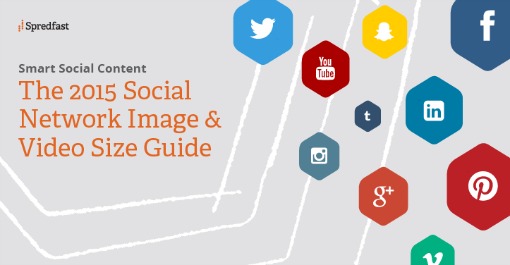 Google's Auto Insurance Blog Post Uses Keyword Rich Anchor Text?
This weel Google got caught red handed when they posted an article about their new "Auto Insurance" Google compare property. While the new property is indeed a big deal, the fact is that the post had extreme keyword rich anchor tect pointing to Google Compare. Only after SEOs mentioned about did they decide to "quickly" change the anchor text to a less richer ones. Below is a screen shot of the post before the changes. Here is looks it looks now. What do you think? Will Google penalize itself (again) for violating their guidelines? LOL
And as usual, in no particular order:
Content Creation & Marketing/SEO and Search
Social Media/Small Business Bites
More from around the web …
That's it! Enjoy, have a great weekend!
image credit: searchengineland.com