Hi everyone, hope you all had a great and productive week! Recently, you may have received a notification email from Google Webmaster Tools about your site's mobile friendliness. If you have not (yet) received one, it's probably because your site is already mobile responsive/friendly or it is underway. IN any event, it seems that Google is now telling everyone to fix their site's mobile friendliness, or prepare for a downward trend of organic traffic soon enough.
To make things easier for you, Google has whole of pages devoted solely for mobile friendliness. This page for instance say…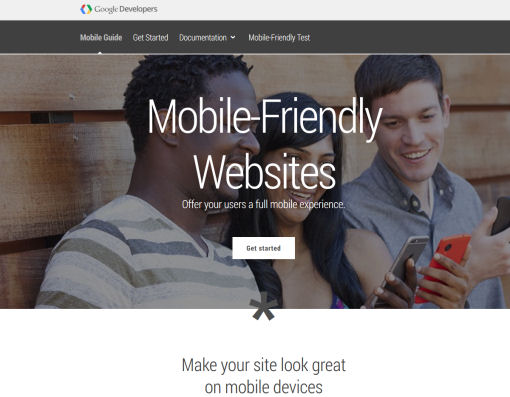 There are many ways to manage your website's content. Some site owners completely build their own website from scratch. Others may use an existing software package from a company like WordPress, Drupal, or Joomla, which can provide a theme, design, and templates. When using existing website software, the site owner doesn't build the whole site by creating code, style sheets and scripts, but only provides the content (such as photos, images, and text).
So in this page, you are given a whole lot of information on how to make your website mobile friendly. They even have a Mobile-Friendly Test tool, where you may find it particularly helpful. Simply enter a URL, and Google will analyze it and report if it is (or not) mobile-friendly.

Well now that you know that it is a big deal, what are you going to do about it?
Know What Your Audience Wants Before Investing in Content Creation and Marketing
In Rand's Whiteboard Friday of this week, he talks about content marketing and what you need to know about your audience first before investing in content creation. "Content marketing is an iterative process: We learn and improve by analyzing the success of the things we produce. That doesn't mean, though, that we shouldn't set ourselves up for that success in the first place, and the best way to do that is by knowing what our audiences want before we actually go through the effort to create it" says, Rand. Watch the video to find out more.
101 Ways To Promote A Blog Post
There a lot of ways to promote a blog posts. There's a lot of tips written about it out there, but today, I will share with you a must read article written recently by Kim Roach of buzzblogger.com. Simply put, she manages to put in a simple and very understandable format, 101 ways on how to go about showing off your hard written and well researched posts.
Don't take my word for it. Head over there and if anything, see what you are not doing yet. After all, she does share an awesome checklist of how to promote your blog post, in over a hundred ways.
And as usual, in no particular order:
Content Creation & Marketing/SEO and Search
Pinterest SEO: Things To Consider
Social/Small Business Bites
More from around the web …
That's it! Enjoy, have a great weekend!