Hi everyone! Hope you all had a great and productive week. As you probably already know, Google Reader RIPed this week. That's another addition to lot's of products that Google killed over the course of time. For those who loved it and hesitated up to now, several alternatives are out there, one of them being the recently launched Hootsuite Syndicator. If you are an avid user of Hootsuite, I think you may like that new app.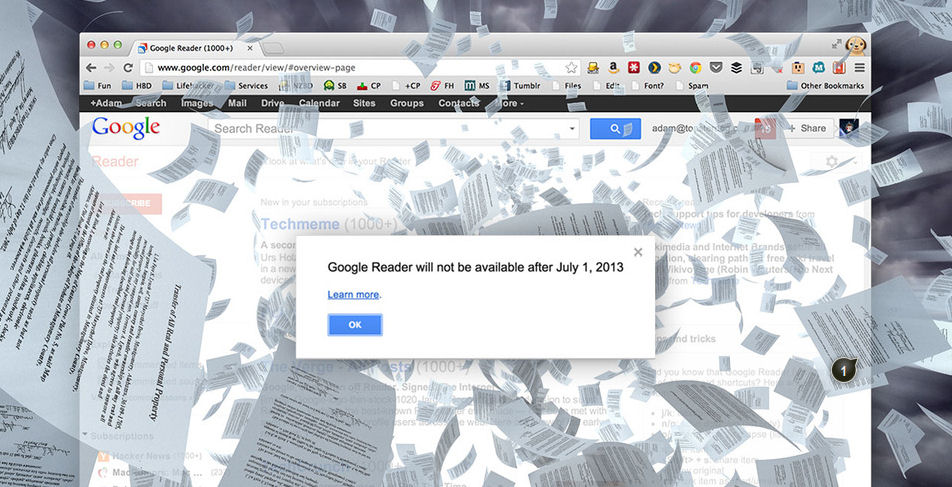 Some other great alternatives to Google Reader can be found here and here. Do you know of more GReader alternatives?
Link To The Source
Matt Cutts on the other hand released an interesting video on GoogleWebmasterHelp this week. He answered to the question – "If I write about another article, where should I link to the original source".
If you watch the video and pay attention to what he says, there might be some "hidden" stuff in there that are worth it. Curious how it repeatedly says, its personal and not a ranking advice.
So, what do you think? The following are some interesting comments that I picked up. Let me know if I missed some.
link placement – does not matter where you put it (flows PageRank either way). Although Matt's personal preference is on top.
white hat blogger, linking to white hat sites. Interesting choice of words (not RSS autoblogging).
link to the source – personal preference (or improved user experience)
Finally, for those of you who are concerned about your sites security, Incapsula recently launched their 2FA (two factor authentication) feature. Two factor authentication is an added security measure that many major websites (including Google) has been implementing. With so much "attacks" going on, Incapsula and 2FA feature may be something to consider. An extra layer of security for your site and boost in performance are always a welcome addition.
As usual, in no particular order:
SEO & Internet Marketing
Social/Blogging/Small Business Bites
More cool stuff!
That's it! Enjoy and have a great weekend!