Hi everyone! Hope you all had a great and productive week. This week, Google has launched some new interesting stuff, the first being that of the new Google+ plugins.
"Today we're launching a bunch of new plugins that help visitors to connect with you on Google+, directly from your website. These include …"
A new Follow button – The Google+ Follow button is a standalone plugin that — as you might expect — lets visitors follow you from your site. It's nice and compact, so it integrates easily with your existing social buttons.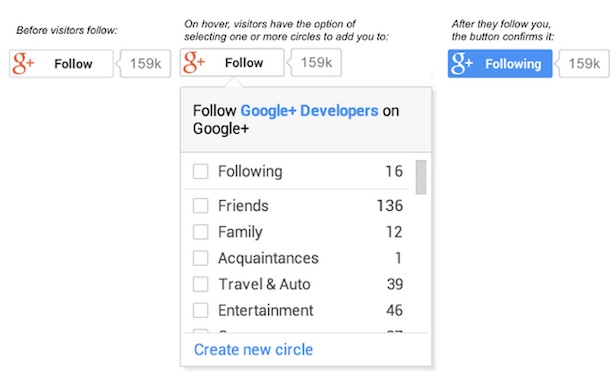 and
A new badge for Communities – If you created a community on Google+, you can now create badges for your communities and showcase them on your site. These badges are highly configurable, making it easy to match your site design and may be a way of getting more people to join your community.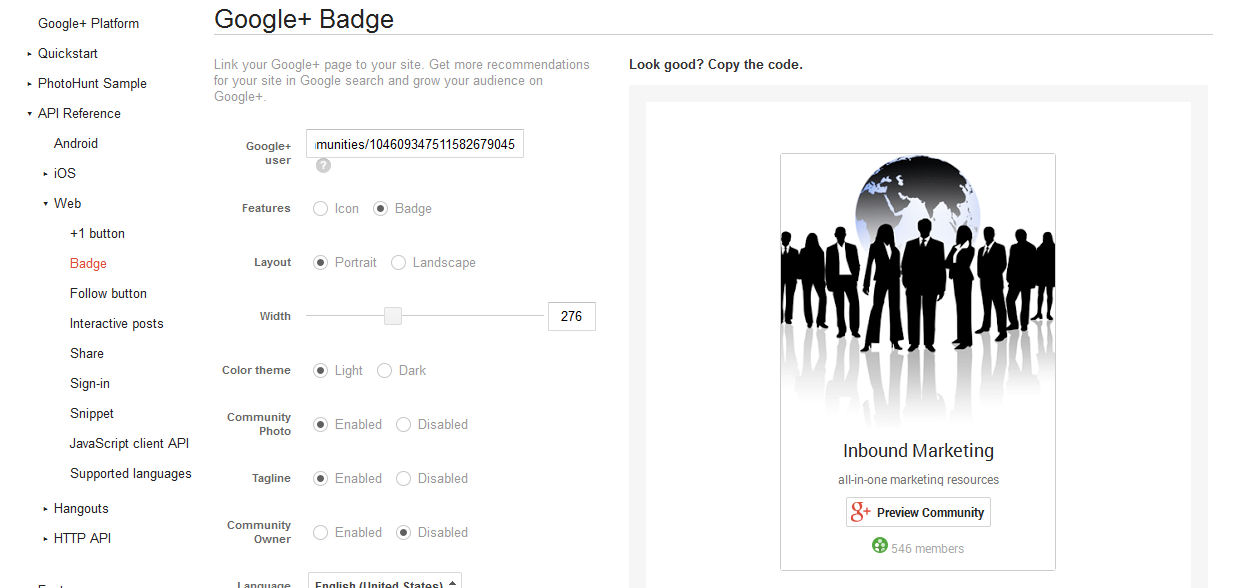 The other interesting launch from Google is the customers satisfaction survey, where you can embed on your site and gather responses from your visitors. Google says that this is free provided you do not need to "customize" the questions. If you do, then a small fee of as little as 1 cent may apply. Anyway, the survey form displays discreetly in the lower right hand corner of your website. Google then, automatically aggregates and analyzes responses, providing the data back to you through a simple online interface.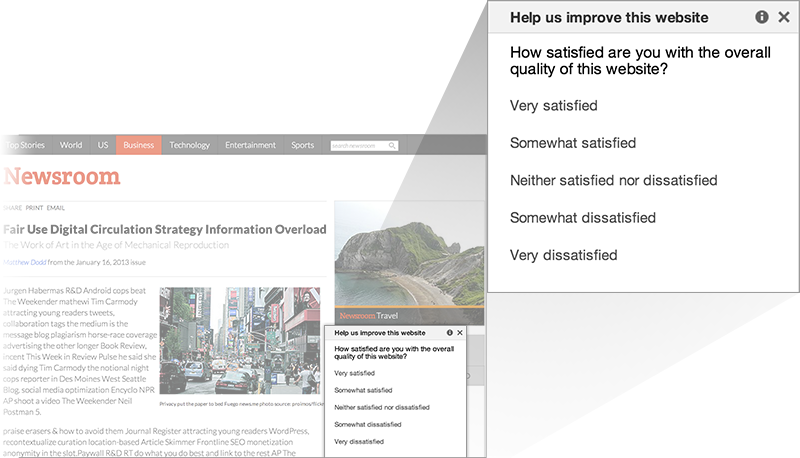 What do think? Is this something you may be interested in using? I'm still thinking 🙂
On a different front, Yahoo announced a complete and new alerts system for those of you who want "to stay in the know". Not sure I'll be using this one as I already have GAlerts and TalkWalker. Have you tried it yet?
To help you find hot-off-the-press information on the things that are important to you, like breaking news about a specific topic or the latest images of your favorite celebrity, we're launching a brand-new Yahoo! Search Alerts experience. All you have do is tell us the topics you want to be alerted about, and we will constantly scour the web for you, emailing you when we find a new hit so that you will always be in-the-know.
Finally, and in case you are interested, MozCast (the Google algorithm weather report) has been showing some real "hot temperatures" lately, breaking record highs on Thursday (note that the average normal temp would be 70ºF). MozCast is a weather report showing turbulence in the Google algorithm over the previous day. The hotter and stormier the weather, the more Google's rankings changed. Seems the Google Dance is now a work in (permanent) progress. Do you think this will ever stop?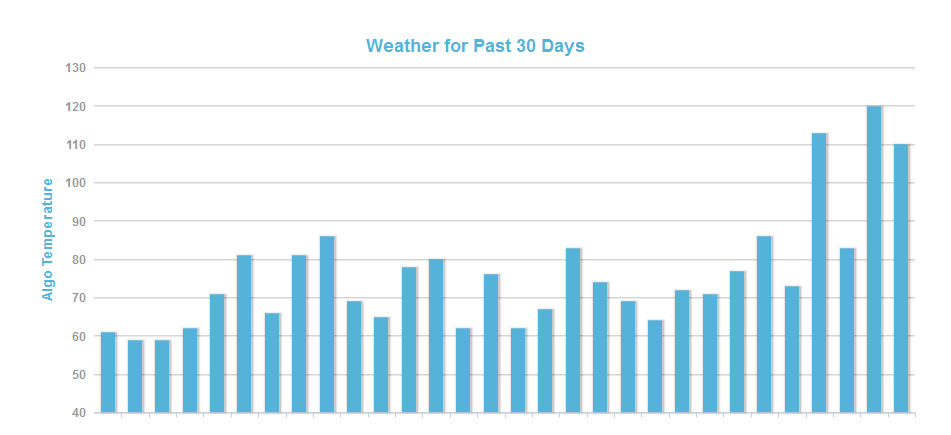 As usual, in no particular order:
SEO & Internet Marketing
WordPress Trackbacks & Pingbacks: How to Use Them For SEO & Traffic
Social/Blogging/Small Business Bites
Repurposing Content: It's a good thing!
More cool stuff!
Will the Webmaster Tools API be updated to add additional data?
That's it! Enjoy and have a great weekend!