Affiliate Marketing without a doubt is one of the best ways to make money online. Note that I said best and not easy. As with anything else, affiliate marketing requires a bit of effort and while they are many ways to promote and convert traffic into sales, I won't go into those details as the objective of this post is to introduce you to some of the affiliate networks that I have been using and of which I recommend. I know that there are several out there that I will certainly miss out, but the ones here are credible and reliable, and all of them have passed the money cycle test, i.e., promote, earn/convert, and get paid.
What is Affiliate Marketing?
Maybe the easiest way to explain affiliate marketing is that it is a way of making money online where you as a publisher receive a reward for helping a business promote their product, service or site. Such rewards are often times in a form of a commission, where you earn money, when someone follows a link you provide to another site where they then purchase something.
One general rule that you may probably see many times over being recommended by "other" bloggers is that you should not promote any product that you have not "tried for yourself". Promoting a product is like giving your endorsement, so you may want to stay away from some of them, specially those systems that promise riches overnight. In addition, there are those who firmly believe that you can only make decent money, having your own product. While both of these statements have some truth in them, it is my opinion that there are ways around that and for that purpose, please refer to the following articles:
Anyway, following below are the recommended affiliate marketing networks, that I believe are most definitely worth checking out. They are my top performers and all are free to join (some have ref links).
Google Affiliate Network
[note]UPDATE APRIL 2013: Recently, Google Affiliate Network announced that the program will be shut down on July, 31st, 2013. This is sad, but the other networks below are all good to go.[/note]

Not many are familiar with Google's Affiliate Network. One of the reasons for this is that the network is not tailored to certain types of niches. If you are in the blogging, make money, or related niche, that are very few products that are worth promoting. That aside, there are are many other categories to choose from. Marketing material is good, including link generator, data feeds, banners, etc. Reporting and tracking is great.
Another "big" advantage of Google's affiliate network is that it is integrated with Google AdSense. This means that your earnings are combined with that of AdSense, thus making it easier to reach that threshold of $100 faster and get paid. Also, if you already have an AdSense account, chances are you are already enrolled on Google's Affiliate Network.
Share-a-Sale
Contrary to Google Affiliate, Share-a-Sale has many choices for bloggers who blog about marketing, themes, SEO, webmaster tools, business, and related topics. For example, most of the popular themes, such as DIY Thesis, StudioPress, Headway, eXpand2web, and SEO tools, such as Raven, InboundWriter, Scribe, etc., are all there. This makes ShareaSale an excellent choice not only for affiliate marketers but for merchants (or advertisers) as well. Merchants looking to expand their reach and increase sales can take advantage of the "sales force" this network can provide. Really one of the best.
In addition, you can also get paid for sending leads to Share-A-Sale themselves. Only downside is that they do not pay via PayPal (yet), but this is now a problem of the past with Payoneer. Payoneer is actually a great alternative for people who do not or can't have PayPal.
SkimLinks
This is probably one of my favorite programs and one that I highly recommend.

If you heard about the news regarding Pinterest monetizing its website via SkimLinks, then you might be interested in this program. Essentially, Skimlinks instantly converts any normal product or merchant link in your content into its equivalent affiliate link as a user clicks on it. For example, if you are linking to an article to SEOMoz and someone clicks on it, Skimlinks converts that link automatically to an affiliate link, if SEOMoz is part of their 17K+ registered merchants.
It is a great way to take advantage of your blogs content and you don't have to worry about crating affiliate links and all that. Another interesting bit, is that unless you disclose that you are using SkimLinks, your users will not notice anything different because the links are not changed. Skimlinks works silently on their servers. In addition to SkimLinks, they also provide SkimWords (similar to InfoLinks) and it is also a great way to monetize your existing content.
Commission Junction

A ValueClick company, Commission Junction (CJ) operates one of the largest and most highly regarded affiliate networks that I know of. CJ is probably one of those networks that "suits" almost every type of niche. Whatever the niche you are in, you will most likely find a business partner that will fit your needs. CJ's portfolio is best suited for "non-digital" products, meaning, you will hardly find any eBook, or similar. For that, I suggest, ClickBank or eJunkie. CJ pays via check, Direct Deposit (some countries) and does not, unfortunately, pay via PayPal. Marketing material is top notch. Includes link rotator, data feeds, banners, text links, and more.
Plimus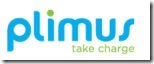 Plimus is known for having one of the largest "collections" of software and mobile related apps. Games, System Utilities, PC Tools, anti-Virus, Photo and Video Editors, Forex Software, etc. – there is a software or digital goods for just about anything you can think of. One of the reasons I like this network is that they have high commission structure (usually 3 times more than physical products) and most of the products have a free trial version. This is simply awesome, because not only can you take it for a test drive, you can comfortably promote the software, because users are not buying anything. They can try it first before making a decision. If they like it, and decided to purchase it, the you get your commission. One drawback about Plimus is that sellers do not have an area to provide marketing materials (banners or text links). You will have to be creative or contact the seller directly. Plimus pays via PayPal.
DigitalRiver: OneNetworkDirect

Very similar to Plimus, but OneNetworkDirect is more focused on technology related products. Microsoft, McAfee, Laplink, Avast, nVidia, Roxio are just but a few of featured programs available on Digital River. Downside is that the commission are not so great in comparison to Plimus, having the upper hand on marketing material. OneDirectNetwork pays via PayPal and has a lead generation program.
ClickBank

What is there to say about ClickBank. Simply put, it is the biggest and probably the most popular marketplace for "finding" just about any type of digital products you can think of. While there are a vast amount of products to choose from, please do your research first before promoting them. There are many "stuff" in there that are sheer crap and will most likely only tick off your user. Good choice for affiliate marketers in general.
Profits King Media

For those of you who like to work based on CPA (Cost per Action), this is one affiliate network that is gaining traction, despite being in business since 2009. This is due to their growing number of offers (900+ and counting), dedicated affiliate network managers, and easy to use tracking software. Don't know about you, but I like to know what kind of user activity I have when running a campaign. Profits King Media (PKM), for now, is tailored for niches that are involved in the Mobile, Biz opp, Health & Beauty, Credit Reports (finance), among other things. One advantage of PKM is that they pay weekly with no threshold required, via check, wire or direct deposit. For now, payment via PayPal is still not available (yet).
Other
If you are also interested in PPI (Pay-per-Install), CPA (Cost Per Action) or Pay-per-lead type programs, some networks worthwhile checking are, Shopify, RevResponse and NeverBlue. I love these three networks ;-).
That's it! I am sure I have missed something out, and for that I am hoping you can fill in the gap. If you know of any reliable and credible affiliate network that you feel should be included in this list, please let me know. Remember to get familiar with the network and read their TOS first. These networks work well but they may not be a good fit for you.
Good luck and to your success!