What is traffic generation ? Is it just about getting more visitors to your blog ? Or is it about getting more subscribers, i.e., Building your list ? Traffic generation, nowadays seems more like a game, in which we compete against each other. The best blogger or the best team of bloggers who are able to drive more (consistent) traffic wins the game. It is a game for survival. The Survival of a blog.
From my personal experience, I can tell you that survival in the blogging world takes a lot of hard work and patience (Don't you agree ? If not, please tell me why !). We have a hidden world. From the outside, everything is ok. All for our technologies, the nature and everything else looks cool. But, once you take a deep look at it, you will realize the dirty role that we play. Even though, I am a part of the human community of this world, I will have to tell you that we are destroying this world: we are overusing it for ourselves (We are not even leaving the amount of right resource to the animals).
Well, I am not going much into it, because this post is not about conserving the environment. But, there is one thing, I would like to borrow from the current (ever since it began) situation of the world – Competition. Yes, it is all about the Survival of the fittest.
Survival of the Fittest ?
Yes. Is your blog fit to be a blog ? Does it have the relevant content ? Is your content unique and magnetic ? Does it have a good headline ? Does your blog have a good slogan ? Does it have a good design ? Do you have the option to comment on your site ? What are the regulations regarding commenting ?
These are some questions that will help you to decide whether your blog is fit – whether it is good enough to be a blog. We have already talked about content creation, promotion and all sorts of stuff in the other post (How to get traffic by providing Incentives ?). So, I am not going to repeat myself. What I am trying to do is to give you some tips regarding "gaining traffic" by using the "Survival of the fittest" principle. To be accurate, we will use it, but not to the extent we used it in the other post.
Keep it in Mind !
Keep the survival theory in your mind. It can help you to think about some other ways to get more traffic. Now, let's talk about the ways that came to my mind, when I thought of the Survival of the Fittest theory.
Is my motivation strong enough ?
To have a fit blog, you need a strong motivation. And the motivation should come from something else – other than money. Money is a good reason on blogging. But, it is not the strongest. You will be making a big mistake if you choose money as your motivator. Money can be a strong motivator. But it will only act as a strong motivator for a short time. For the long term, you need some thing else, something can be strong. The best motivator for blogging is "blogging for fun/satisfaction". When you blog for fun/satisfaction, you blog for your readers. You get satisfaction when you get some people to comment on your article and others to share it. Motivation does play a huge role in driving traffic (although the role is indirect). Motivation keeps you blogging. It will allow you to be better at it and do something innovative. And this innovation can drive you more traffic.
How to Survive Blogging ?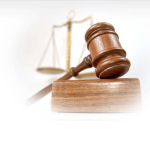 There are seven laws of blogging that you must follow to survive blogging.
These are the Laws of Blogging :-
Think Regularly
Post Regularly
Post Unique Content
Promote Your Content, Regularly
Network with Other Bloggers, Regularly
Comment on other blogs, Regularly
Guest Blog, Occasionally
As a reader, I know that you have already read about these a hundred times, but there are others ones.
Word of the Mouth Traffic Generation
Are you using your Word of the Mouth Traffic Generation. Traffic generation is all about marketing your blog, product and or content, right ? When it comes to word of the mouth, it can give you a lot of traffic. When you meet others, tell them about your blog, what you do in blog, and your experiences with blogging. Tell them to drop by. I have tried this and it worked out fine for me (although I don't use it every well, because I little bit shy about meeting people).
I didn't try this method purposefully. All of it happened accidentaly, when one of my friends discovered that I had a blog. Then he began to tell others about it. And they began to ask me about it. It was an effective way of marketing. I had several people ask me what my website is about and why I started it (Many people didn't understand the concept of "blogging about blogging" because it sounds funny :D). You should really try this method. You should tell others about your site. Try it for one time. If it doesn't work, try it again. If you are desperate, then leave it :D. But it is sure a good way to survive ; it will help for the Survival of a Blog.
E-mail Signatures, Profiles, Business Cards and others
This is a great way to get more clicks to your site. Add a signature to your E-mail. Think about the exposure you get through an e-mail. All of us use emails to a great extent. Just imagine the exposure you will get, if you had a signature with your website link. Think of this : If Blogger A sends 10 emails per day (on average), he is going to get 10 people to notice his site link – he might get up to 6 visitors to his site. One of emails might get forwarded to someone else. And guess what, you got more exposure. But there is something you might want to consider : there is no guarantee that the person might click your link. But, still, the method is worth a try. After all, you have nothing to lose, right ?
Add you site link to different profiles of different sites. Add you website link to Twitter, facebook (of course), forums and other social media sites. Ask others to check your link. You may even have a small giveaway in your Facebook fan page community. For example "You could run a $20 contest in which the lucky person will get the money". There are a lot of ways through which you can gain more traffic through profiles. You may even run contests on forums. Note : Another important thing I would like to mention here is that your forum friends can be really helpful. For example : They can help you out by writing a review on Alexa.
Business Cards. They mean a lot. Blogging is a business. Then, why not have your own business card ? I mean it would be great. Business cards can help you a lot. In case, you are going to order business card, don't forget to include the website link. It is a great way to gain new traffic to your site.
Others ? There are a lot of them. And Some of them are dumb so, I am just not going to mention them here (Let me try it out first). Another way to gain more audience is through advertising (of course, it is not free !). Advertising on medium sized blogs is the best option you can choose. And when choosing a blog, be sure that the niche is some what related to you. You don't want to advertise your blogging blog on a cooking niche blog.
Think about Your Own Ways – Conclusion
Think about your own ways to gain more traffic. Think about survival. You will be able to come up with many other unique ways by thinking.
Thank you for your read ! Don't forget to leave your comments about traffic generation and survival of the fittest.
This article is part of the Traffic Generation Blogging Contest, please add a comment and share it to support the author.