Search engine optimization and writing quality both play huge roles in the content performance. Swinging too heavily to either side usually leads to negative results.
SEO ensures that web users can easily find your content — a properly optimized article appears on Google's first page and is similarly visible on other web sources.
So, if many people leave your webpage within seconds of opening it, Google realizes that you offer no value and pushes you down the pecking order. To prevent this, here are five straightforward steps to create content optimized for both search engines and quality. Follow these guidelines to steadily churn out satisfying informational content that potential clients can find easily.
Five Steps to Produce Valuable SEO-Friendly Content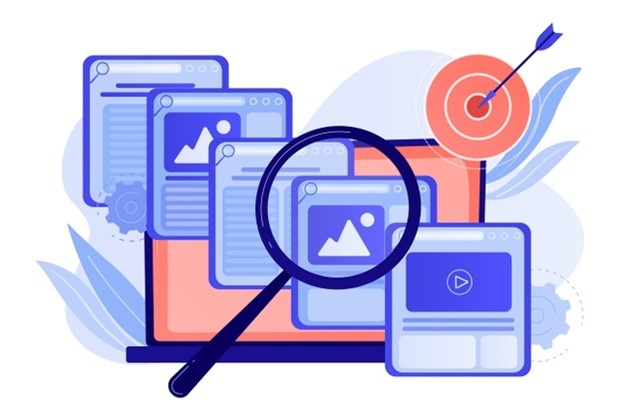 There are five simple steps to create excellent SEO content. Regular adherence to them ensures that good-quality content creation becomes a routine for you and your team.
1. Identify Search Intent
Your research starts with finding the search intent for your keywords. Mind that these are keywords identified by reliable tools (Ahrefs, Moz, Serpstat) or qualified experts.
Considering these categories, we may say that our earlier example has informational intent.
Additionally, it's necessary to understand the search intent for the most important secondary keywords too. If a relevant secondary keyword is "top ten marketing software USA 2021," you'll have to find out why your audience added "USA" to their search. Naturally, it's because they live in the USA. Therefore, your list has to focus on marketing software usable in the United States.
You may then proceed to draw up a rough draft from all the information you find.
2. Create an Optimized Structure
Your article structure determines whether your keywords are properly used. Also, it plays a key role in the value of the article. Your content may contain helpful information, but it won't be of much value if the structure is unintelligible. Readers shouldn't stress before they can gain value from your content.
A helpful tip is to open the first ten pages on Google with similar published content. Note the outline at each site and brainstorm how to make the navigation even simpler for your readers. You may review the outline to remove redundant information, then add valuable information in return.
3. Time to Whip Up Content
Keep in mind that you're not writing for Google or any robot. You're creating content for people in need. Your content has to satisfy their pain points.
Suppose the available keywords don't fit the article's context. You may replace them with more natural and logical choices — help your readers know that you care about them and what they're learning from you.
Excellent content has to follow a few general rules too. These regulations keep you in line with your goal:
Having created content that contains a value (information), the next steps highlight how to help your readers find it easily.
4. Enforce SEO Adherence
Check whether your content complies with basic SEO rules:
SEO doesn't end with the considerations above; your formatting matters too, and that's what we will look at next.
5. Format Your Content
Formatting deals with the style and appearance of your content. Check out these factors to ensure your text follows a unique and appropriate format.
Conclusion
SEO-friendly content attracts potential clients easily. However, your article also needs to be valuable. Readers should conveniently find what they want in your publication. To achieve this, define your keywords, identify the search intent, and create an appropriate format. You may then put the finishing touches on the right keyword placement, backlinks, table of contents, and FAQs.
An article that properly utilizes SEO applications and equally contains helpful information is invaluable.
Author

Roman Shvydun writes informative articles mainly about everything related to marketing, business, productivity, workplace culture, etc. His articles focus on balancing information with SEO needs, but never at the expense of providing an entertaining read. See a few more examples of Roman's articles by visiting his Twitter: https://twitter.com/Roman27561221
---