Social media is a major part of most of our lives. But for all of the good it can do connecting you with friends and family and keeping you in touch with the world, it can also be a dangerous place to hang out. Hackers and scam artists are lurking all over social media sites, and constantly coming up with ways to steal information and more.
As you log on and share your life online, it's important that you remain aware of these common social media phishing scams.
Fake Profiles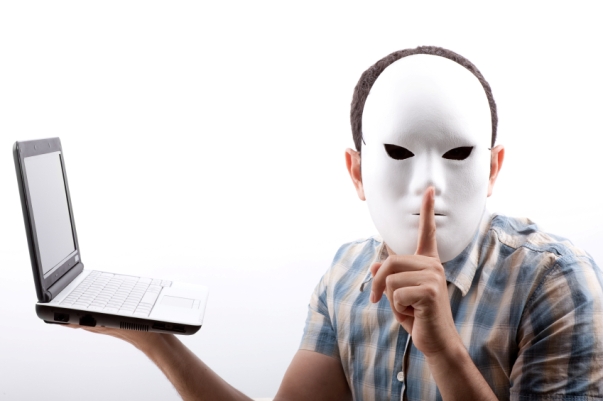 We've been seeing a lot of these phishing scams going around lately. Hackers are creating fake, duplicate profiles for real individuals using their real information and photos, and then sending friend requests to others. Often, this causes confusion, since the victim's friends receive the duplicate request and accept it, thinking it's coming from someone they know. Instead, the hackers are phishing for your information: Once they have access to your profile as a "friend," they can launch more attacks.
Always double check all friend requests that you receive to make sure that they are the person they claim to be. If something seems off — especially if you are already connected with that person — do some more research and report the fake profile. And remember, never accept friend requests from strangers.
Fake Contests and Giveaways
The offers are tempting: Win a free trip to Disney World, download a $100 coupon to your favorite store, like a post to earn a share of lottery winnings. The problem? Most of these offers are fake, and are simply a means to collect likes that will later be sold to another company, usually one that you would never like.
When you see an offer that seems too good to be true, it usually is. Before you like and share something, take a closer look at who is making the post. Is it coming from the verified account of the purported sponsor? Often, small details in the name and profile are a dead giveaway, but you can also look at the profile for the symbol showing that the account is verified. If you still aren't sure, visit the website for the sponsor to see if they are promoting the giveaway. If they are, go ahead and like and share. Otherwise, keep scrolling, and report the fake profile.
Fake Customer Service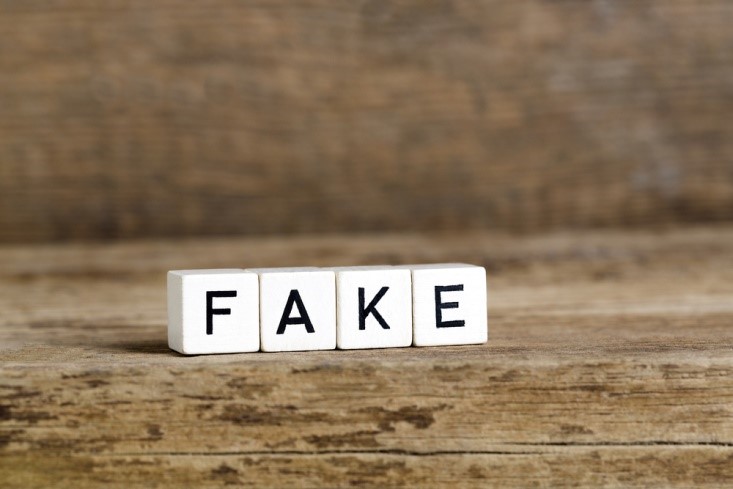 This scam is a growing problem on Twitter. A customer tweets a company about a problem or issue with their account, which is then intercepted by a fake customer service profile offering "help," which is usually a link to a phishing site. By the time you realize that you've responded to the wrong account, it's too late.
The best way to do this is to check that the account responding to your query is the actual verified account. If not, do not follow the link provided and report the fake account.
Fake Celebrity News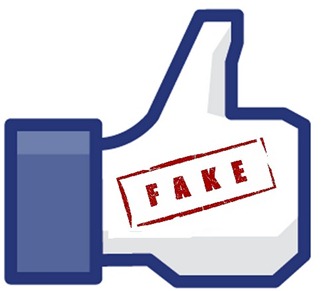 You're scrolling through your Facebook news feed, and you see that a friend has posted a piece of salacious gossip about a major celebrity. The headline is vague and clearly click-bait — "You won't believe what Britney Spears did now!" — and you're tempted to click. Before you do, though, stop.
One of the most common social engineering scams is the faux celebrity news story. Hackers know that many people can't resist a juicy piece of gossip, and thus use a fake celebrity news story to get your attention and get you to click. Usually, though, you aren't going to learn something about the celebrity, but instead your computer or phone will be infected with malware.
The most common form of malware will make posts that look like they are coming from you to get more of your friends to click on them, but once you click, the hackers can also gain access to your account and steal your personal information.
If you see these posts, don't click the links, but instead report the post to Facebook and your friend, and be sure to keep your internet security tools up-to-date in case you accidentally click on a link that's not what it seems.
Spam Links in Comments
Hackers often attempt to capitalize on popular posts by commenting with links to harmful websites. Usually, these links are easy to spot, since they have nothing to do with the original post and are posted by accounts that are clearly fake (and usually by spambots) but sometimes, links appear legitimate. Avoid clicking on links in the comments, since they usually lead to a phishing attack.
Staying safe on social media requires vigilance and a hefty dose of skepticism about what's being posted. Stay up-to-date on the latest scams and be careful when clicking, and social media will remain a safe place.