Hi everyone! Hope you had a great and productive week. This week, one of most interesting things that went on was PubCon in Las Vegas Nevada. It appears that thousands of people were in attendance, many of which were in the Online Publishing and SEO world. Needless to say that Matt Cutts was one of them. If like me you did not have the chance to be there, here's Matt Cutts keynotes in video, courtesy of OMReport.
In this video, Matt starts with the state of the index, talks about what "Hummingbird" is all about, where will Google go in future and holds a Q&A at the end. For those of you who have been accompanying the Jason Calacanis vs Matt Cutts showdown, Matt also goes the extra mile and says that Mahalo.com simply put is not a quality site, based on users feedback. Here's another write-up worth looking at from SEL: Matt Cutts At Pubcon 2013: Moonshots, Machine Learning & The Future Of Google Search
Matt Cutts Keynote at PubCon 2013
Also this week, Neil Patel of QuickSprout.com launched their free online marketing course, called Quick Sprout University. With the help of Brian Dean, they were able to create 107 online marketing videos that will show you step by step, on what you need to do. If you are looking to learn or enhance your knowledge about online marketing, I would not miss this one. Why pay for those useless courses out there when you can get it for free and from a "trusted" name in the industry?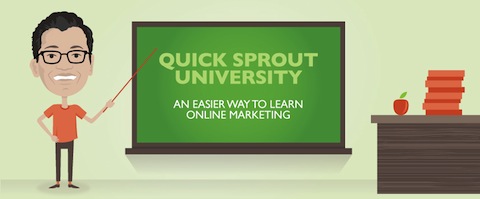 Should webmasters focus on more than just ranking in search results?
It is going to be harder to rank on Google, says Matt. Thus, if you are an SEO, Matt says that "changes will be constant" and this is what you have signed up for if you want to rank on Google. It is just the nature of the beast… There you go! "Don't put all your eggs in just one basket", sound familiar?
As usual, in no particular order:
SEO & Internet Marketing
Social Signals and SEO: Results from Five Case Studies
Social/Blogging/Small Business Bites
35 Social Media Sites To Get Do Follow Links
10 things you can do to keep your clients from ditching you
More cool stuff!
That's it! Enjoy and have a great weekend!