Hi everyone! Hope you all had a great and productive week. You all know that Penguin 2.0 has struck about a couple of weeks ago, and the SEO community thought that "things" have settled down already. Well, as it so seems, the "tweaks", "data refresh" or some sort of Penguin 2.x, is far from over. DejanSEO, a respected Australian SEO consultant has developed "Algoroo", a tool that tracks Google algorithm changes by observing turbulence in rankings of thousands of keywords. When the bar is high, it's likely that Google has made a tweak to their algorithm.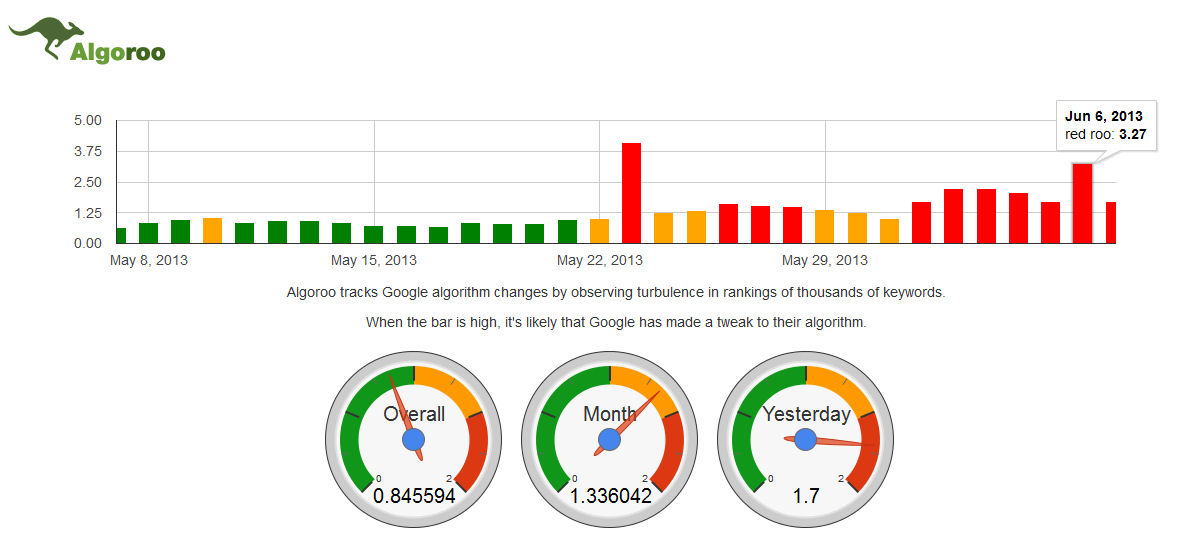 Observe the fluctuations that happened since May 22, and look at the way the graph behaves up until now. All "red", meaning that things are still happening (quite a lot on June 6). Whatever that may be, it looks like Google SERPs is still changing. This volatility is rankings is also confirmed by SERPs Volatility Index tool.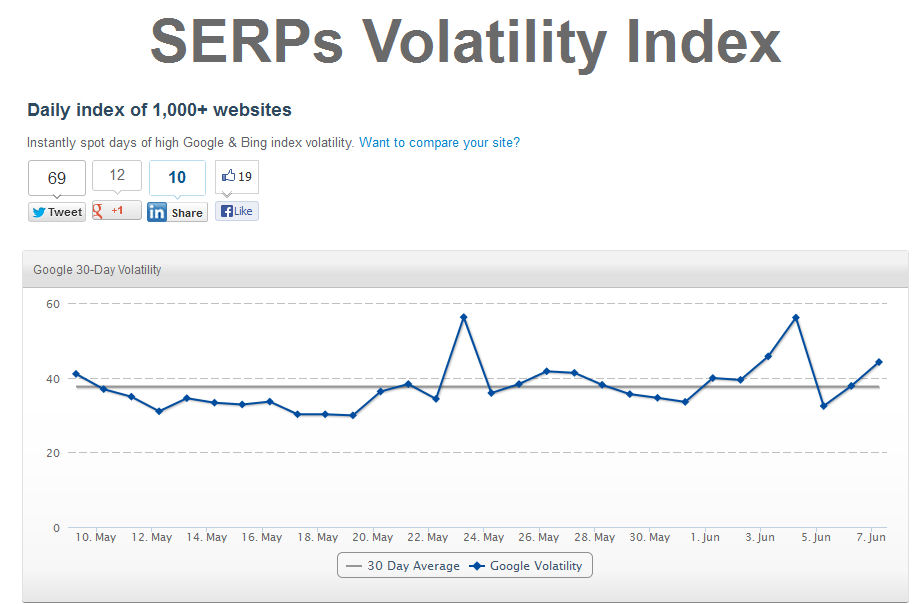 What do you think? Something is definitely going on. Is this a data refresh, tweaks from the latest Penguin to improve results, or a permanent "Penguin" doing its thing?
What are some misconceptions in the SEO industry?
Matt Cutts this week released another video answering to this question: "Which aspect of Google updates you think the SEO industry simply won't get? Where do you see many SEOs spending too much energy on when they could be taking care of other things?"
Actually a great question, but, here's Matt's response.
Hmmm, do you think he actually answered the question, or was it more about the "conspiracy" issue that Google makes all these changes to make more revenue? Also, if you noticed, Matt repeatedly was mentioning about "UI" (user interface). Says that user experience among other things, requires a "great design". So, does this mean that web design is now an SEO factor? Oh, and "site speed" is another thing that he says helps a lot. That, we already know, right?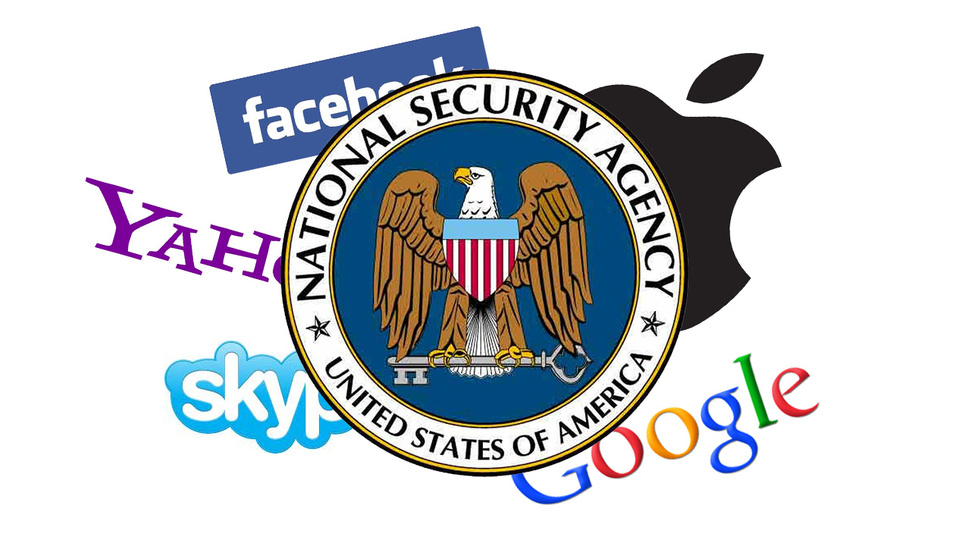 Finally, the PRISM buzz is all over. If you have not heard about it, PRISM is supposedly a secret government program that gives the NSA unprecedented access to the servers of major tech companies to "spy" on US citizens. Scary thing. Anyway, major tech companies, including Google and FaceBook has already denied any involvement on this. What do think about this? You can find more info here, here and here.
As usual, in no particular order:
Inbound Marketing/Analytics/Advertising
Social/Blogging/Small Business Bites
More Cool Stuff and Other Roundups
Kids Apps: Why Parents Should Be Concerned About App Security [Infographic]
That's it! Enjoy and have a great weekend!
image credit: gizmodo.com