Hi everyone, hope you all had a great and productive week!
We're hearing a lot about voice search lately, and that trend doesn't seem likely to disappear. But does it have a direct impact on how you should be thinking about your SEO strategy?
In Rand's Whiteboard Friday video below, he discusses what to expect when it comes to the future of search and what you can do to stay on top.
Does Voice Search and/or Conversational Search Change SEO Tactics or Strategy?
26 WordPress Plugins for Social Media Marketers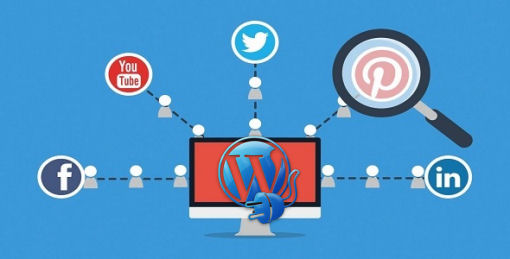 Do you want to improve your WordPress blog? Have you considered customizing WordPress with plugins? One of the biggest advantages of WordPress is the sheer number of easy-to-use plugins that help marketers add functions with little hassle.
In this article from SocialMediaExaminer.com , you'll discover 26 WordPress plugins for marketers.
#1: Social Profile Integration Plugins
#2: Social Sharing and Follow Plugins
#3: Administrative Plugins
#4: Comment and Discussion Plugins
#5: Bonus Plugins
9 New and Semi-secret Facebook Targeting Options
Want to improve your Facebook ad performance? Whether it's performance-driven advertising, awareness or engagement you're seeking, Facebook undoubtedly offers the best targeting options of all social platforms. The ability to tap into a plethora of your own first-party data, use it for predictive modeling and pair it with third-party data makes Facebook a go-to platform for just about every brand. And as evidenced by some recent releases, Facebook is set on becoming even more widely adopted.
With that said, there are some exciting new facebook audience targeting features and a few lesser-known options driving serious ROI for brands across all verticals.
In this article from MarketingLand.com, they start with some new targeting for Custom Audiences, then explore other new targeting features and close with some features that have been around for some time but haven't been widely adopted by advertisers.
And as usual, in no particular order:
Content Creation & Marketing/SEO and Search
Social Media/Small Business Bites
9 Unwritten Rules of Snapchat Branded Content Marketing
On iblogzone.com & more from around the web …
That's it! Enjoy and have a great week ahead.