Having a website isn't the only way your business can and should be online. There are more web-based tools appearing on the horizon every day, all designed to make your business smarter and more efficient. Here's what you should be doing right now to get the most out of these online tools.
1. Stop Tracking Finances in Spreadsheets
If you are manually balancing your business checkbook or using a spreadsheet for important financial data, it's time to use a tool that will make the work a lot easier for you. Web-based accounting solutions like Freshbooks allow you to sync your checking register with your bank account, send invoices, and accept payments, all from any computing device.
Cost to Use: Freshbooks has a free account if you have 3 or fewer clients, then packages start at $19.95 per month. There is also a 30-day free trial available.
2. Make Time Tracking Easier
If you work for an hourly rate or you simply want to keep track of how long you spend on a given project, again, a spreadsheet isn't the best tool for the job. Online time tracking tools like Paymo let you track time spent on a client project with the click of a button. The platform (also available as a Chrome plugin for free) will also invoice your clients.
Cost to Use: Paymo has a free Chrome plugin, and a free account for a single user. A premium plan for 3 users is just $14.85 a month.
3. Keep Better Track of Client Data
Post-it® Notes and scribbles don't cut it when it comes to taking notes on client calls or organizing information about each of your customers. A web-based CRM does the trick, and lets all of your employees access client data from any device. You can keep track of emails sent back and forth with clients, as well as see what they're doing on social media.
Cost to Use: Insightly has a Free Forever plan for up to 3 users and larger plans starting at $29 a month.
4. Stop Worrying About the Security of Your Data
Local servers are so 2010. Now cloud-based servers ensure all your important files are backed up safely off site. Resources like Dropbox help you easily share documents, photos, and audio files with others while housing them in one easy-to-find folder online.
Cost to Use: DropBox is free for up to 2G of data, then plans start at $9.99 a month.
5. Take Your Word Processing Online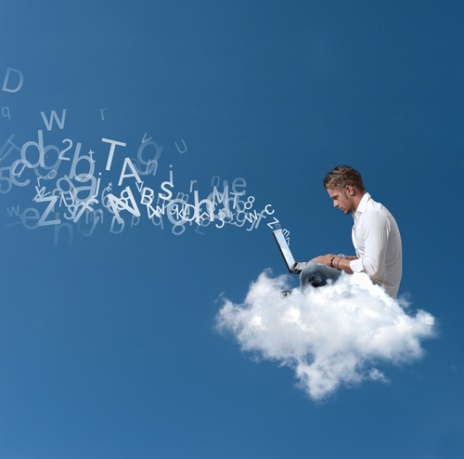 Another important step to getting your business running efficiently with web apps is to take the step from using Microsoft Office products in favor of Google Drive. Being able to create and share word processing documents, spreadsheets, forms, and presentations helps you collaborate with your team without redundant emails. Anyone with access to a document gets a notification when you comment or make changes you want them to see.
Cost to Use: Free, like most Google products.
6. Manage Projects Smarter
Because location is now essentially irrelevant when it comes to working with a team, it's important to have tools in place to guarantee success. Project management software like Basecamp improves collaboration by allowing you to assign tasks to team members, set milestones, share files, and track time spent on a project.
Cost to Use: Manage up to 10 projects for $20 a month, with a 60-day free trial.
There are countless other web-based applications and tools you can use to grow your business. What you use is entirely up to you. Free trials let you try out the goods and find the tools that best fit your business needs.
How about you? Do you use any other online business tools that you feel should be mentioned here?