"Generation Z" is a term that with every year we meet in media more and more frequently. It is used for describing the new generation of shoppers – those who were born in 2000s and who perceive Internet and online shopping as something that existed in their lives forever. No wonder that today, when they are old enough to have their own pocket money, they are becoming the most active sector of shoppers.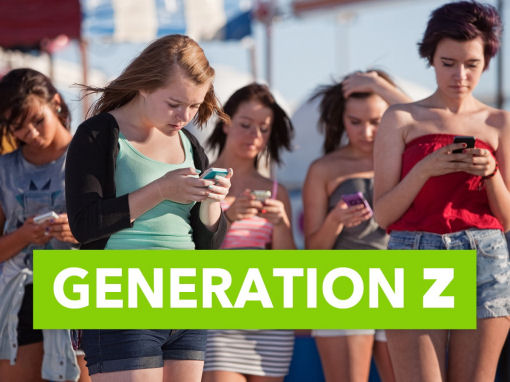 Image source – www.businessinsider.com
According to Business Intelligence research conducted by Forrester in 2013, a regular Generation-Z teenager spends in Internet 8.75% of his income. For comparison his nearest competitor Generation Y spends around 5.33% of what it has. On average we tend to spend around 3.5% of our income when shopping online. As you see, from every 10 dollars a today's teenager has, 1 dollar is spent online.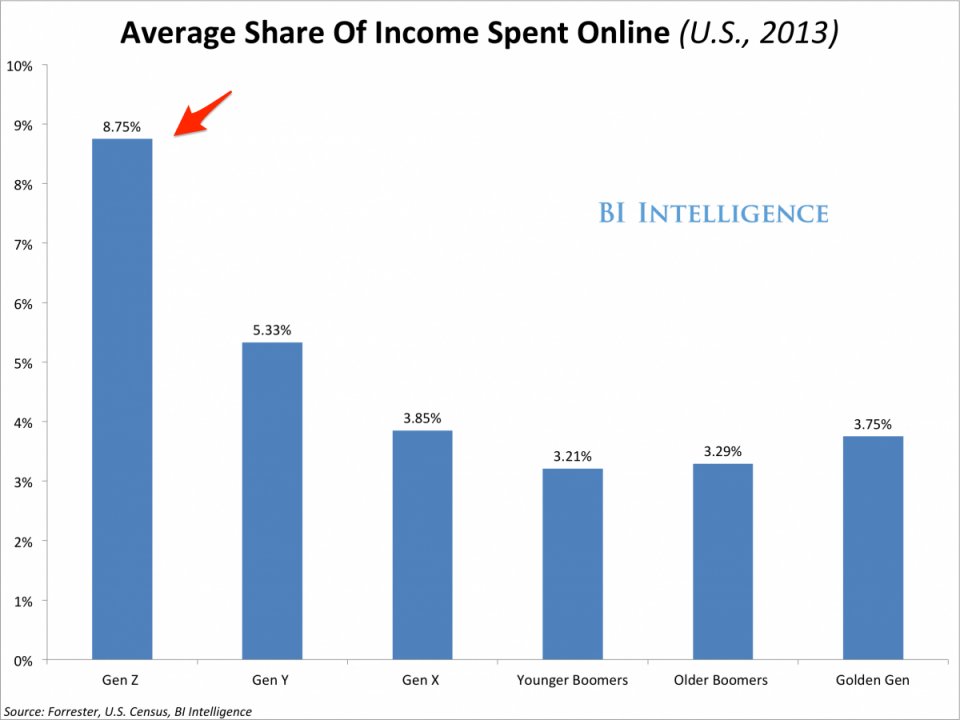 Many market analysts call Generation Z the future of eCommerce. So if you want to meet the high standards these youngsters with their teenage maximalist thinking set for online shops, check the advice list we have made up for you.
1. Use the power of social networks
Statistics says that 81% of Generation Z representatives use at least one social network. This means that if you want to find these shopping prodigies, you'd better invest in social media marketing. It's not a bad idea to have a branded Facebook account or Twitter. Another good idea is to provide your online store with social login. Trust me, Generation Z as well as plenty other shoppers will say you thank you for saving their time.
2. Sell via mobiles
If you ever spent more than an hour in a company of a few Generation Z teenagers, you don't need explanation why mobile marketing is going to become a huge thing in attracting teenagers. They spend all the time they have sitting stuck in their mobile devices. So make sure your online store will look pretty on their mobile screens. Another good idea is to use texting for promoting sales and sending coupons and discounts to your young shoppers. Play their rules and they will pay you back with their purchases.
3. Introduce gamification
Almost 70% of Generation Z surveyed listed playing games as their main hobby. Make them feel at home and introduce some gamification to your online store. It can be anything: from finding secret coupons on pages of your store to setting a randomizer that gives bonuses to players from time to time. Don't forget to send your customers emails with reminders to take part in your games to boost the profits.
4. Ship quickly
According to report 80% of Generation Y shoppers claim delivery time to be a key-factor for their decision-making when shopping online. There is nothing surprising here: they grew up in the era, when to read a book you don't have to spend an hour driving to library or bookstore or where the letter delivery takes seconds instead of weeks. Make sure you logistics is optimized, delete or archive old orders for better productivity and find a reliable delivery company. By the way delivery time was marked as important by almost all age groups surveyed.
5. Be brief and clear
And finally never forget that the attention span of a typical Generation-Z shopper is 8 seconds. This means that if he's not able to find what he needs in 8 seconds, he with almost 100% probability will leave you in pursuit of a clearer seller. We recommend you to put some effort in UX and make sure any product can be found in your store within 3 clicks. Besides, there is no need to write long texts, teenagers would never read those. So you'd better out focus on images that would probably become the main source of information for the young shoppers.
As you see, the heart of Generation-Z is not so hard to capture. Just put some effort and success will definitely come to you.