"Francisco is awesome 🙂 He's a sharp thinker, keen reviewer and highly knowledgeable about SEO, blogging and social media engagement. In just 2 months of doing things together, we managed to bring more projects to live than we did with other bloggers during a one-year span. Francisco has written thorough and well-tested reviews of both of our flagship products, SEO PowerSuite and BuzzBundle, and encouraged us to run giveaways at iBlogZone, which turned out to be a great success!
Also, it is Francisco who is the translator behind the Portuguese version of BuzzBundle, which is coming soon. Very happy to have met Francisco, and looking forward to doing more project with him!"
Link-Assistant.com (G+)
Alexandra Tachalova – Semrush.com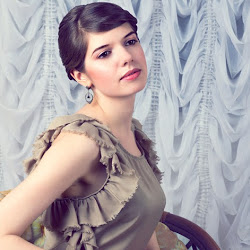 "As the part of SEMrush team, I've had a chance to know and work with Francisco, and what can I say about our cooperation? It's really great to work with such pro in SEO, SEM and the blogging sphere. To go further, I'd like to highlight that I was impressed a lot with his wide range of knowledge in different areas, and he has great expertise in the following skills and more: video and audio recording, copywriting and translation.
The other important and great thing that should be mentioned here is the high level of responsibility he has undertaken in the tasks for SEMrush.com.  For the end of my review, I should say that working with Francisco is the nicest working experience I've ever had :)"
Alexandra Tachalova (G+), SEMrush.com

Anne Benissan, founder of PeaceReminder.com and AnneBenissan.com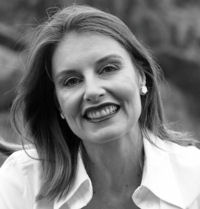 Francisco is a wealth of information to help you optimize your online exposure and market your business. He will go the extra mile to help you out. I am a small business owner with a website that was launched mid October and a blog launched a year ago. The changes he made not only increased the traffic on my sites but also helped me find ways to increase my income too. I will continue working with him in the future and I highly recommend him.
Michael Nova- founder of Nova Custom Label Printing , Nova Custom T Shirt Printing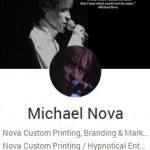 "Bottom line, my rankings have improved. Francisco has consulted and helped me with my websites by teaching me how to SEO in the best possible ways for my specific needs. His personalization is what's special. In fact, it's so special that I consider him a friend, not just a resource. He's an SEO expert who is also a great guy. That's a lethal combination! : ) If you get a chance to work with him, consider yourself lucky."
Michael Nova (G+)
Carlos Batara, Immigration and deportation defense lawyer – BataraImmigrationLaw.com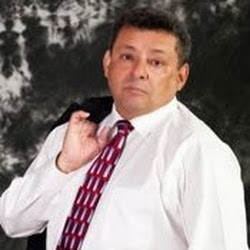 "Francisco Perez has been a tremendous asset to my business. Over the past few years, I watched as the internet became more important for the success of my law practice, falling more and more behind. That's when I contacted Francisco. With his help, I was able to catch up and move forward on the use of search engines and creating content for more website traffic and ultimately clients. Now, I count on Francisco for understanding the latest news on internet marketing. Others may rely on their gurus; I rely on Francisco."
Carlos Batara (G+)

Robin O'Bryant – Contributor to Huffington Post and Blogs at robinschicks.com

I first found DiTesco Consulting while attempting to move my blog from Blogger to WordPress. Francisco's "How To" posts were concise and easy to follow for someone who is not the least bit techno-savvy. When I ran into problems moving my blog, I emailed with a few questions and was pleasantly surprised at how quickly he responded. I asked so many questions that I felt bad bothering him and decided to leave him alone and try to finish on my own. Several days later Francisco emailed me to tell me he noticed I hadn't resolved my issue and that he would be glad to help.
Since that time, over two years ago, I have exclusively used DiTesco Consulting for all of my SEO and website needs. The prices are reasonable and the quality of customer service is superb. I highly recommend his services and shudder to consider the state of my blog without him!
MOsDj Entertainment (Maximo Ortiz – CEO)

For two consecutive years, Francisco from iblogzone.com has provided services for MOsDJ Entertainment. We have nothing but great things to say about him and his company. We have used his services to boost our client base and promote our online presence. His experience in blogging and SEO has driven a high level of traffic to our website and as a result, more bookings. Because of his professionalism, knowledge and the eagerness to provide complete customer satisfaction, we will continue to use his services. He is and will continue to be a great asset to our company. We highly recommend his services to anyone looking for professional consulting services.
Axel Mercado – Founder of HealthandFitnessEmporium.com, and AFCA-FL.org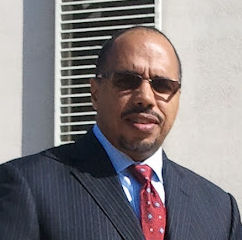 It has been an extremely rewarding experience working with Francisco. He is extremely knowledgeable and has helped take my site: healthandfitnessemporium.com to the next level. He clearly shows interest in helping his clients succeed and he puts in many more hours and extras than one would expect. Today, I continue to work with him on all my projects and websites. I would highly recommend his services to anyone needing help to take their website and presence to the next level.
Axel Mercado (G+)