Get Your WordPress Blog Started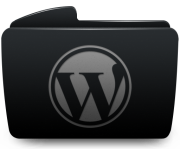 No doubt that WordPress has been the most popular platform of choice for aspiring probloggers and small businesses. In today's highly competitive market, solo entrepreneurs, micro or small business owners can no longer ignore the need for having an online presence. It really does not matter what product or service you offer, the size of your business, location, etc. If you are in business, a free lancer, or someone who is looking to make an extra income online, you need a blog/website, period.
WordPress CMS Platform – State of The World 2012
The next obvious question is why WordPress? I would really like to go into details about this but I am afraid I will regurgitating the thousands of articles out there, that provides information about WordPress. Nonetheless, if you really want to know a bit more, I take the best way to get started is to see Mat Mullenweg's (WordPress Founder) state of WordPress for 2012.
Free Blog Installation Service
One of the most challenging factors internet newbies face is setting up their their first website. If you are one of those, your worry is over as i have decided for just a limited time to help you set-up your blog for FREE.
Here Is What I Will Do For You
It's really simple. I will install and set up a WordPress blog for you at no cost to you. In addition, I will also install for free the following plugins to get your blog started on the right foot:
Akismet or GASP – This plugin will help reduce spams
All in One SEO – Helps your blog ranking in the search engines
Fast Secure Form – You can add a contact form and let visitors to your blog contact you
Privacy Policy – To be in compliance with Google's TOS should you decide to run AdSense
Disclosure – To be in compliance with FTC, should you decide to monetize your site and run affiliate programs
DiggDigg – Increase user experience and give your readers the opportunity to share your post through social media
WP Super Cache or W3 Total Cache – Helps to speed up your blog loading time
As you can see here is a unique opportunity for you to start and own a blog.  To take advantage of this service, you may be wondering, what's in it for me or where's the catch?
There is no catch. This program is being sponsored by my following partners:
They are my official web host and host my blogs and clients with them. They will be the ones to pay for this service. If you were to ask for someone else service to do this, it will probably cost you at least $100, plus you still have to pay for your hosting.
*Note: If you prefer other hosting company, please refer to this post. The choices there also applies.
All you have to do to take advantage of this offer is to order through my affiliate links below, then send the login info WestHost or BlueHost sent you via email and the domain name you registered with, through my contact info. I will confirm your order, and within a 3 – 5 days period you should have your blog set-up and sent back to you with your credentials (*).
If you are looking for SEO Services, find more info here.
(*) After I send you your credentials, you should change your login information. I will destroy all the information you sent me and will not keep them in any way.
NOTE: This service is not for WordPress.com. It applies only to self hosted WordPress. If you prefer to use a different web hosting company, feel free to contact me and I can provide you with other alternatives.
If you have any questions, please feel free to contact me.
DiTesco